DHport offers returns and refunds for most items within 7 days of receipt of shipment.
The issuance of your refund/exchange will follow the schedule below: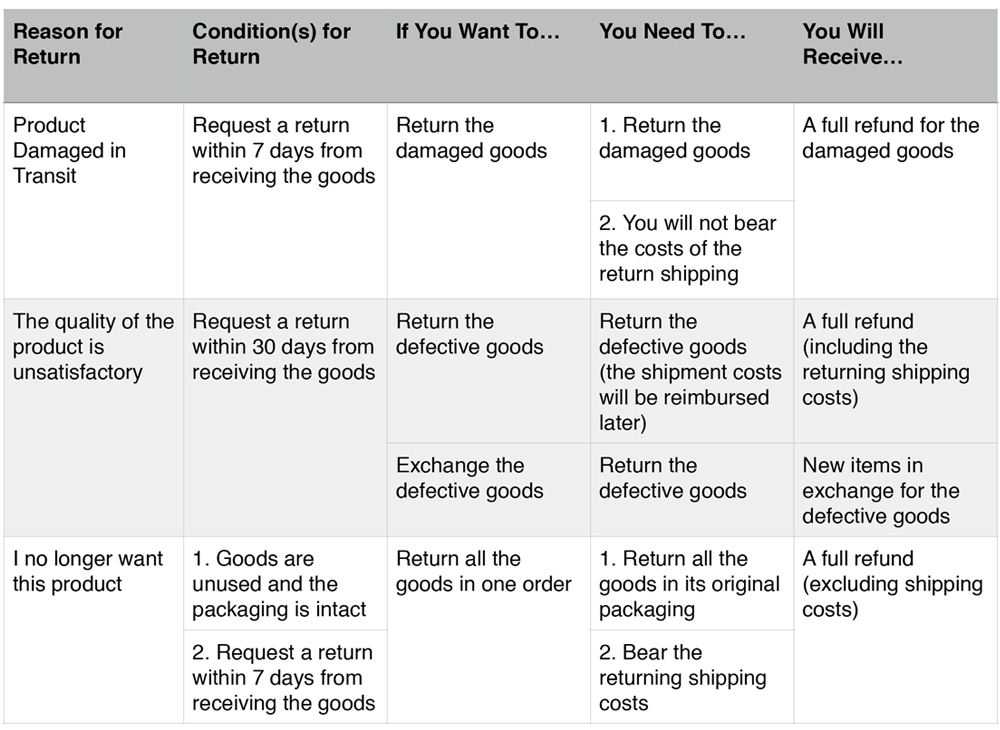 RETURN PROCEDURE:
To return an item to the manufacturer, sign in to "My DHport" with your email address (or username) and password. Look for "Returns & Refunds" and submit a request (You can also submit a written request here).
Prepare a pre-paid return label with the return address after verifying the details on your account.
Print the return label and packing slip, then affix them to the outside of your return box. We recommend you use the original packaging, if possible.
Using one of the preferred carriers—UPS, FedEx, DHL, and TNT—you can either drop off your package at a specified location or schedule a pick up.
All items ordered from DHport come with 60 days manufacturer warranty against mechanical defect.
REFUNDS POLICY:
A testing report for the returned defective product will be issued by an authorized agency designated by the manufacturer. Based on the inspection report's verification, the DHport after-sales service team will evaluate and determine the product's quality.
If you have any additional questions or concerns, don't hesitate to contact our Customer Service center at 1 (888) 211 9056. We're available to help you Monday through Friday, 9 A.M to 6 P.M.